Venuceane
An advanced antioxidant enzyme complex designed to protect your skin against environmental and photo damage. Also helps to minimize the appearance of aging, improve moisture and to reinforce the skin barrier. It works similarly to your skin's natural detoxifying enzymes. It inhibits free radical production and lipid oxidation and enhances synthesis of stratum corneum lipids and proteins. In an accelerated aging study conducted in vivo on the island of Mauritius (where sun exposure is high), Venuceane usage after 6 months showed significant improvement of transepidermal water loss, wrinkles, age spots and skin barrier function when compared to a placebo.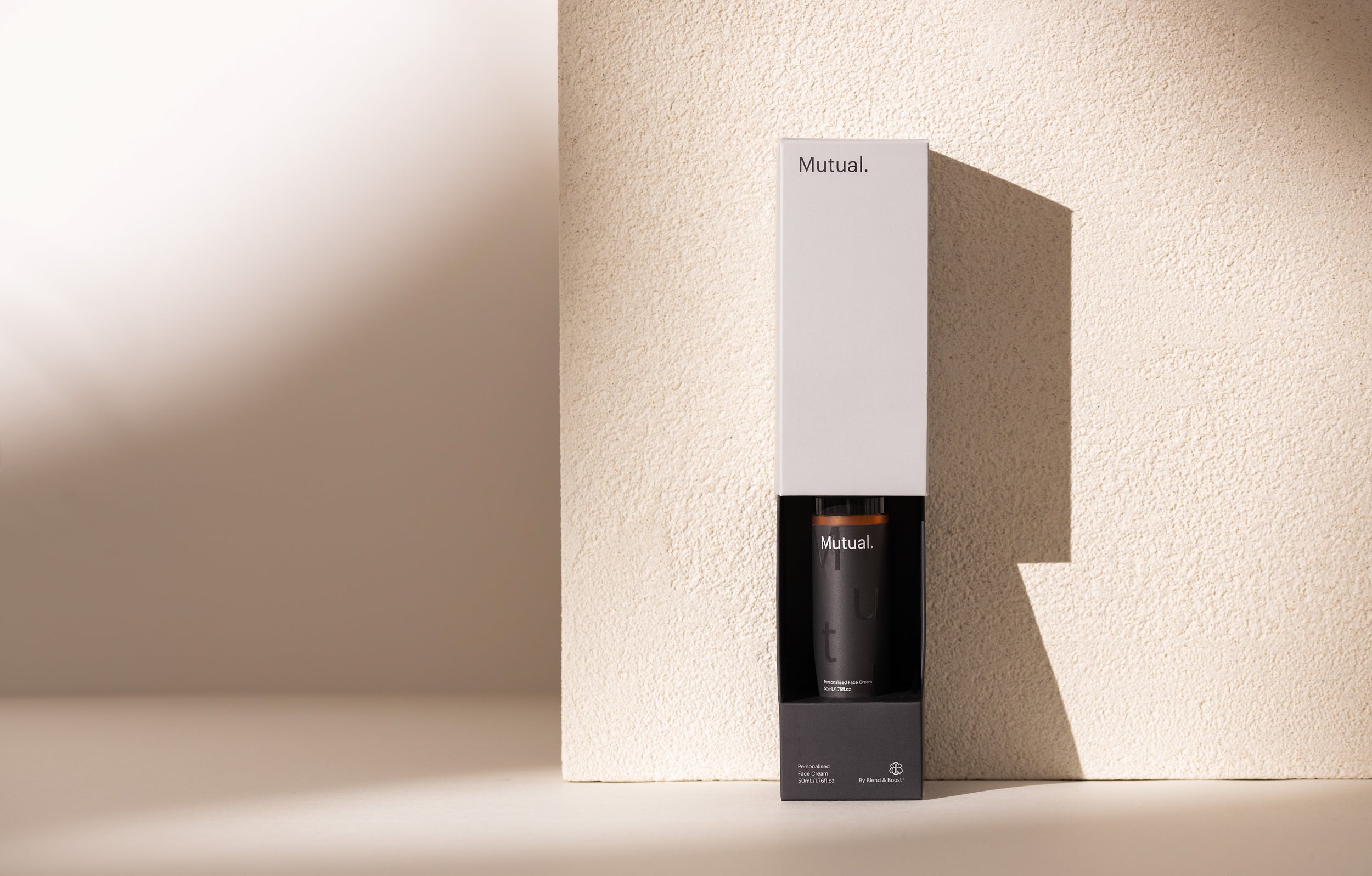 Purchase your all-in-one Mutual
You can buy Mutual as a subscription. We'll send you a reminder before we are about to produce your next order and we'll also remind you to re-take our Skin Assessment, so you get a product that is always designed around your current needs. All subscriptions come with 10% off.

You can also buy Mutual as a once-off purchase.
---
As part of our sustainability commitments, we also donate money from all purchases to ocean plastic clean-up.

From us to you, the feeling is Mutual.

#FeelingMutual