Sensitive Skin Cream Base with Enhanced Ceramides Solution 2.7mL and Plant Extract Blend 1.9mL
A thick and protective calming cream that leaves a gentle sensation upon application. Rich in natural ingredients and infused with a unique soothing complex. All blended with additional ingredients specific to your needs.
Sensitive Skin Cream Base
A thick and protective calming cream, that leaves a gentle sensation upon application. It helps to improve skin barrier function while forming a light and non-occlusive moisturising film on the skin's surface. This skin soothing complex is formulated with high quality ingredients that work in synergy to provide anti-aging and moisturising benefits while helping to soothe sensitive skins.
---
Your Boosters

Enhanced Ceramides Solution (2.7mL)
Enhanced Ceramides Solution uses a unique delivery system to help your skin if it's lacking in oil, by reinforcing and protecting your skin barrier while replenishing your skin's lipids.
Plant Extract Blend (1.9mL)
An advanced blend of 3 skin strengthening and soothing plant extracts that can help to immediately calm skin irritation, nourish any dry skin and reduce the appearance of redness.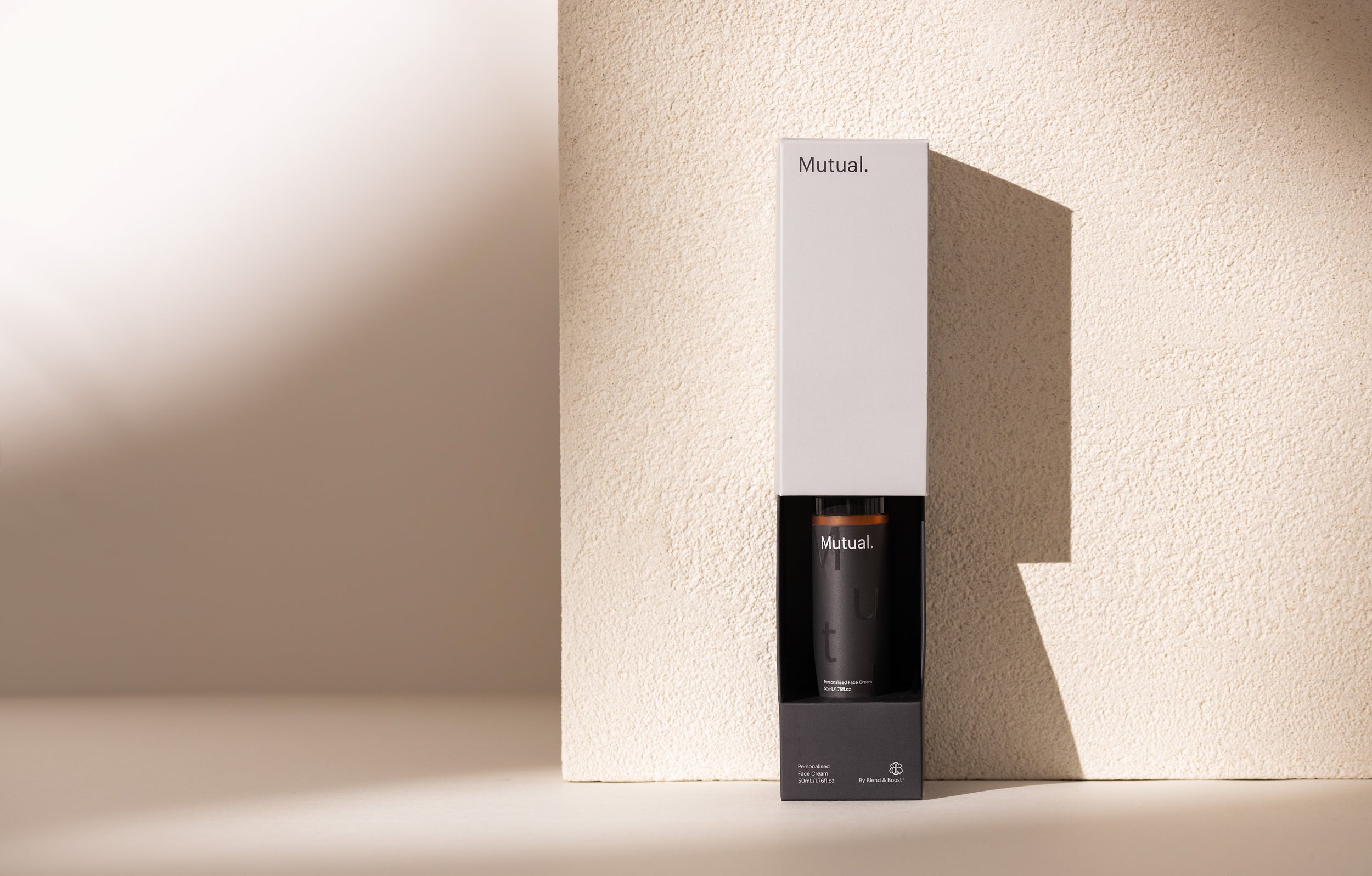 Purchase your all-in-one Mutual
You can buy Mutual as a subscription. We'll send you a reminder before we are about to produce your next order and we'll also remind you to re-take our Skin Assessment, so you get a product that is always designed around your current needs. All subscriptions come with 10% off.

You can also buy Mutual as a once-off purchase.
---
As part of our sustainability commitments, we also donate money from all purchases to ocean plastic clean-up.

From us to you, the feeling is Mutual.

#FeelingMutual