Rich Anti-Aging Cream Base with Enhanced Vitamin C 1.1g and Anti-Wrinkle Solution 5.1mL
A luxurious and nourishing cream, formulated with a blend of moisturising and antioxidant ingredients. All blended with additional ingredients specific to your needs.
---
Your Boosters

Anti-Wrinkle Solution (5.1mL):
Anti-Wrinkle Solution is a topical peptide used to decrease any wrinkle depth and reduce any appearance of expression lines.
Enhanced Vitamin C (1.1g)
Enhanced Vitamin C is a vitamin derivative that is designed to brighten your skin and reduce the appearance of age and dark spots.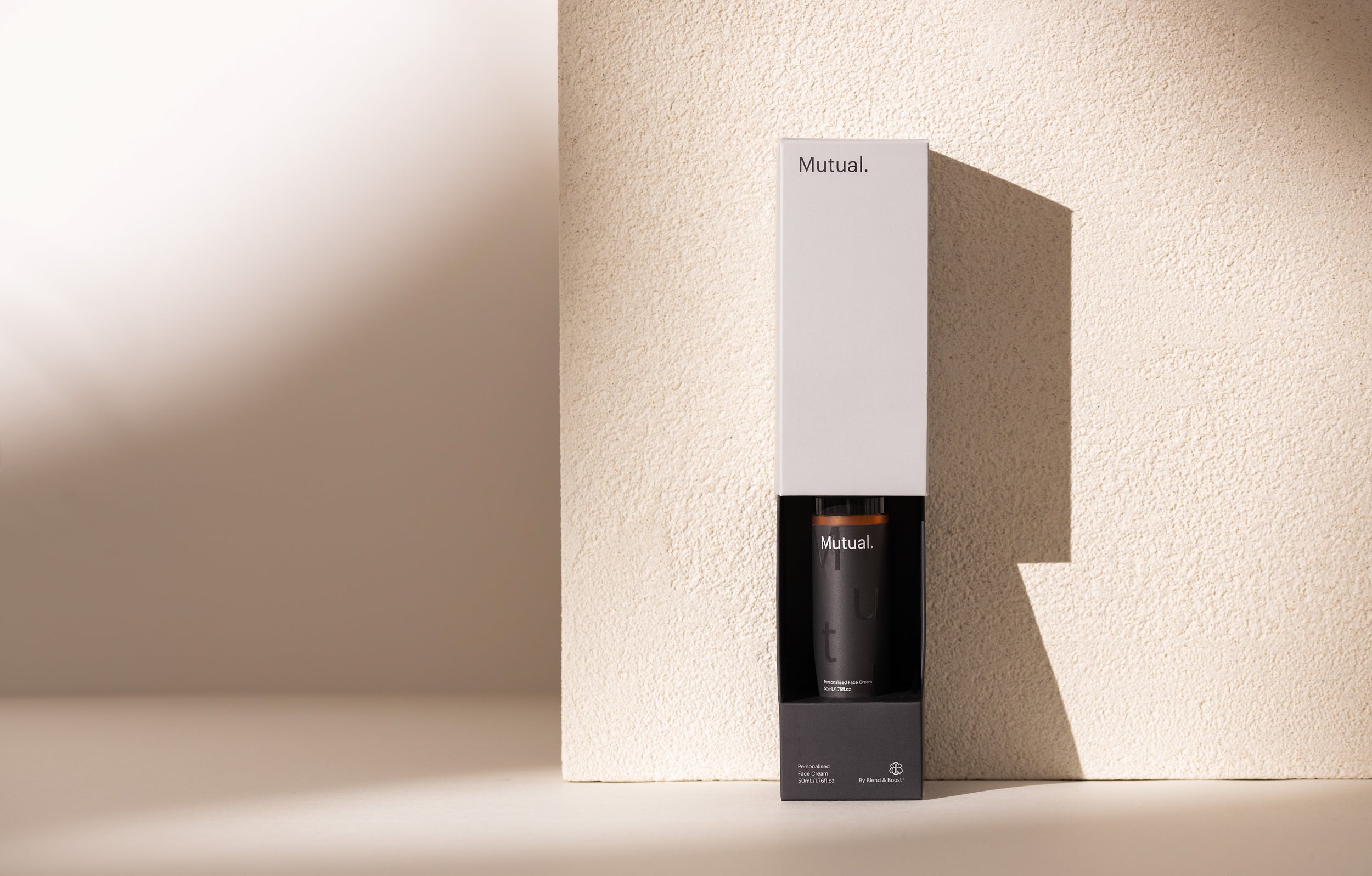 Purchase your all-in-one Mutual
You can buy Mutual as a subscription. We'll send you a reminder before we are about to produce your next order and we'll also remind you to re-take our Skin Assessment, so you get a product that is always designed around your current needs. All subscriptions come with 10% off.

You can also buy Mutual as a once-off purchase.
---
As part of our sustainability commitments, we also donate money from all purchases to ocean plastic clean-up.

From us to you, the feeling is Mutual.

#FeelingMutual