Oily Skin Cream Base with Oxygenation Serum 1.6mL, Niacinamide Plus 2.2g and Relief Peptide Formula 1.1mL
A refreshing and ultra-lightweight purifying lotion, formulated with a combination of mattifying and moisturizing ingredients that don't block pores. All blended with additional ingredients specific to your needs.
Oily Skin Base
A refreshing and ultra-lightweight purifying lotion, formulated with a non-comedogenic combination of mattifying and moisturising ingredients. This skin-balancing complex effectively helps to balance overactive sebaceous glands while minimising the appearance of pores and providing immediate oil absorption. It soothes and hydrates the skin for a clearer complexion.
---
Your Boosters

Niacinamide Plus (2.2g)
Niacinamide Plus is a high purity version of vitamin B3. It helps to brighten your skin, improve the appearance of fine lines, pores and pimples and reduce the appearance of discolorations.

Oxygenation Serum (1.6ml)
Oxygenation Serum is a unique blend of ingredients which act to help reduce the appearance of pores and blemishes, help decrease your skin's shininess and to soothe irritated skin.
Relief Peptide Formula (1.1mL)
Relief Peptide Formula helps to improve your skin elasticity and brighten the appearance of dark spots and discoloration, all while helping protect your skin from further damage.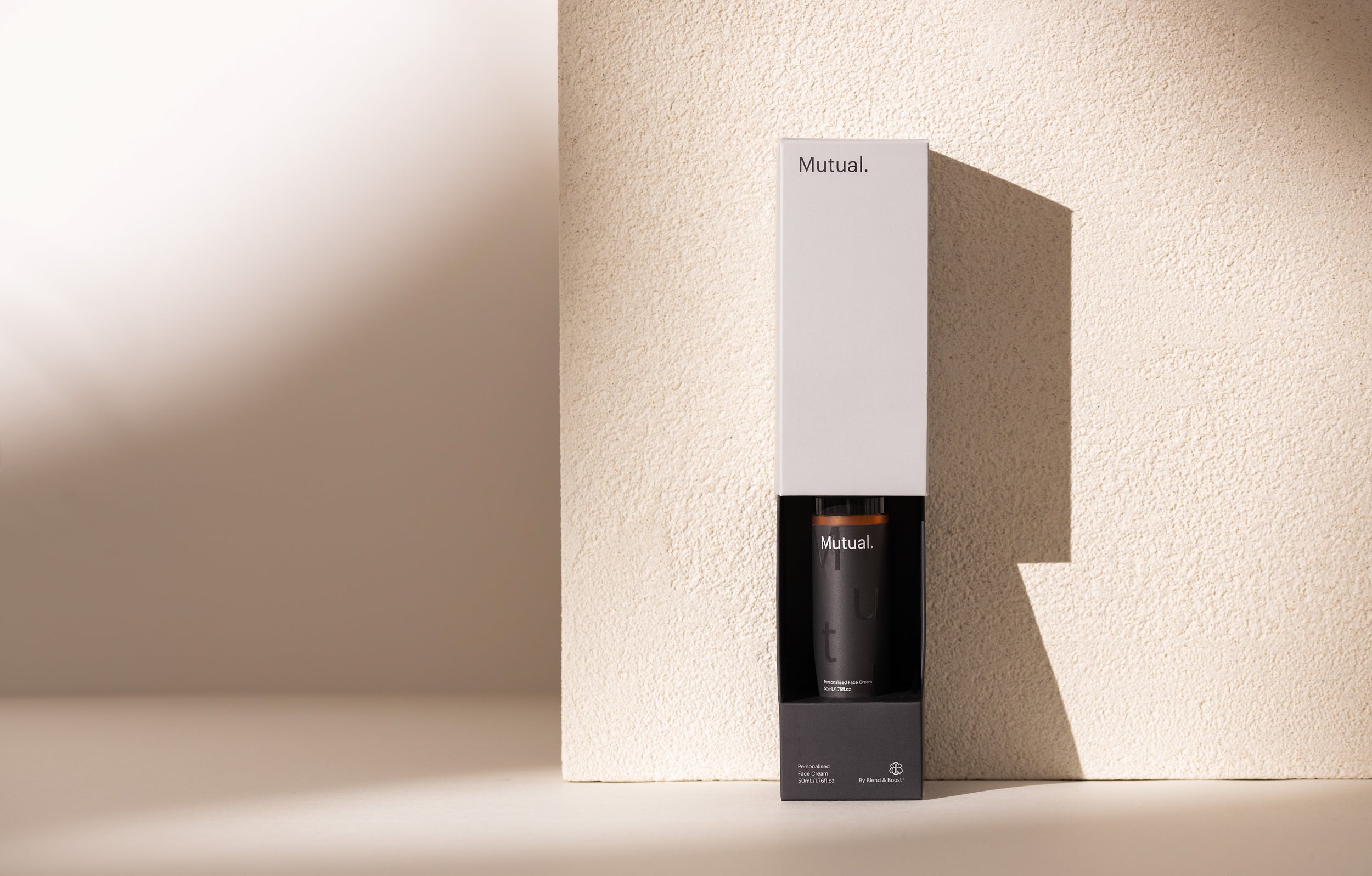 Purchase your all-in-one Mutual
You can buy Mutual as a subscription. We'll send you a reminder before we are about to produce your next order and we'll also remind you to re-take our Skin Assessment, so you get a product that is always designed around your current needs. All subscriptions come with 10% off.

You can also buy Mutual as a once-off purchase.
---
As part of our sustainability commitments, we also donate money from all purchases to ocean plastic clean-up.

From us to you, the feeling is Mutual.

#FeelingMutual