Ceramides XBlend
Our unique ceramides delivery system, using vegetal based ingredients, helps your skin if it's lacking in oil by reinforcing and protecting your skin barrier while replenishing your skin's lipids. It also helps to reduce trans-epidermal water loss and will intensely nourish your skin. When studied, results demonstrate that the balanced lipid mixture in Ceramides XBlend are effective in improving barrier properties and the clinical condition of the skin in contact dermatitis. Patients with this condition when using ceramide containing products had a significantly shorter healing time.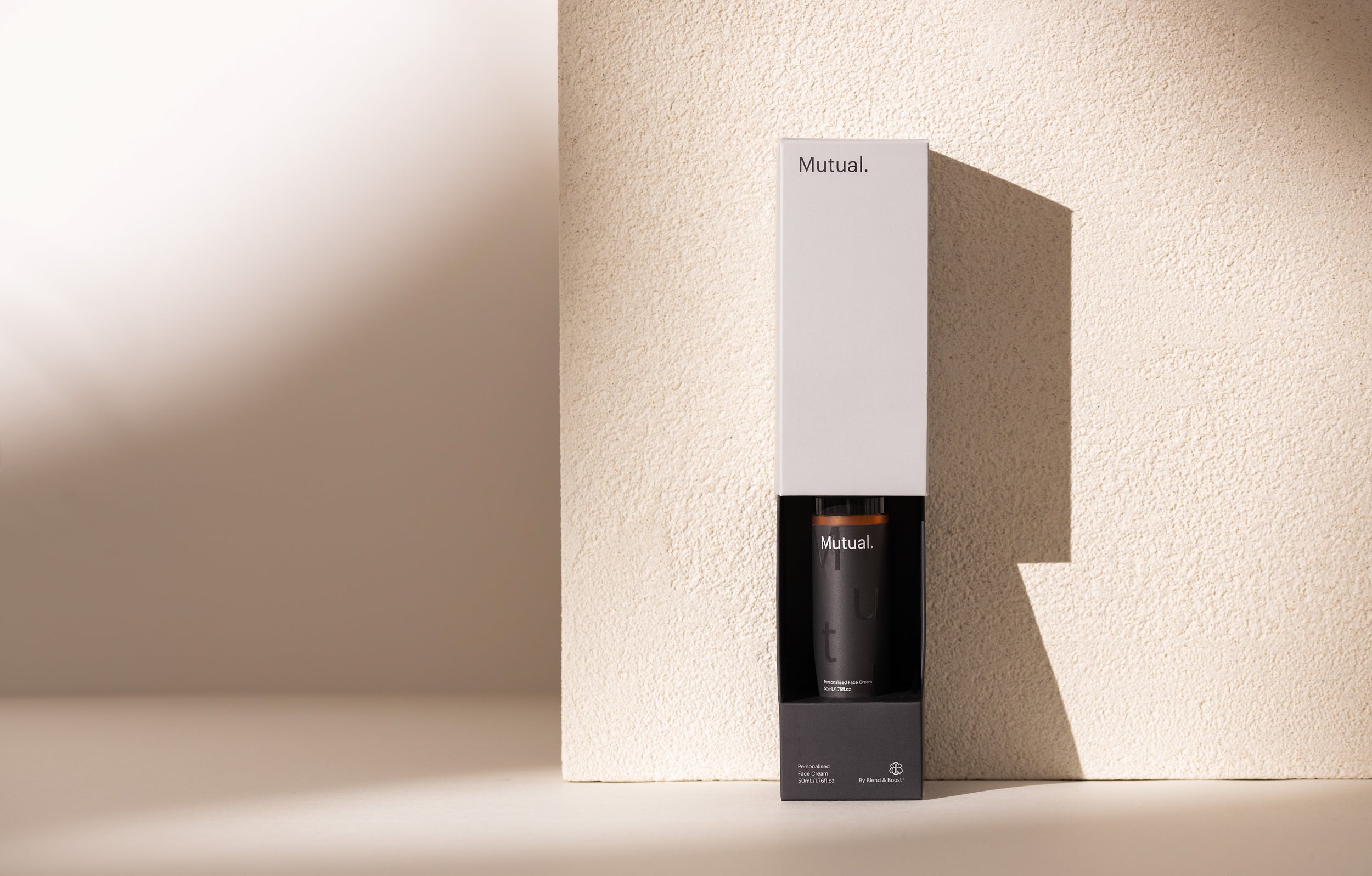 Purchase your all-in-one Mutual
You can buy Mutual as a subscription. We'll send you a reminder before we are about to produce your next order and we'll also remind you to re-take our Skin Assessment, so you get a product that is always designed around your current needs. All subscriptions come with 10% off.

You can also buy Mutual as a once-off purchase.
---
As part of our sustainability commitments, we also donate money from all purchases to ocean plastic clean-up.

From us to you, the feeling is Mutual.

#FeelingMutual