Ac.NET
An advanced blend of skin balancing ingredients including Oleanolic acid, Nordihydroguaiaretic acid and Osmocide gel. These unique ingredients act in synergy to help facilitate skin oxygenation, limit bacterial proliferation, and reduce sebum production. Ac.Net helps to reduce the appearance of pores and blemishes, help decrease your skin's shininess and to soothe irritated skin. It does this by controlling sebum production, modulating hyper-keratinization and controlling bacterial growth. When studied in vivo results show that the number of blemishes decreased by 30% in under 60 days.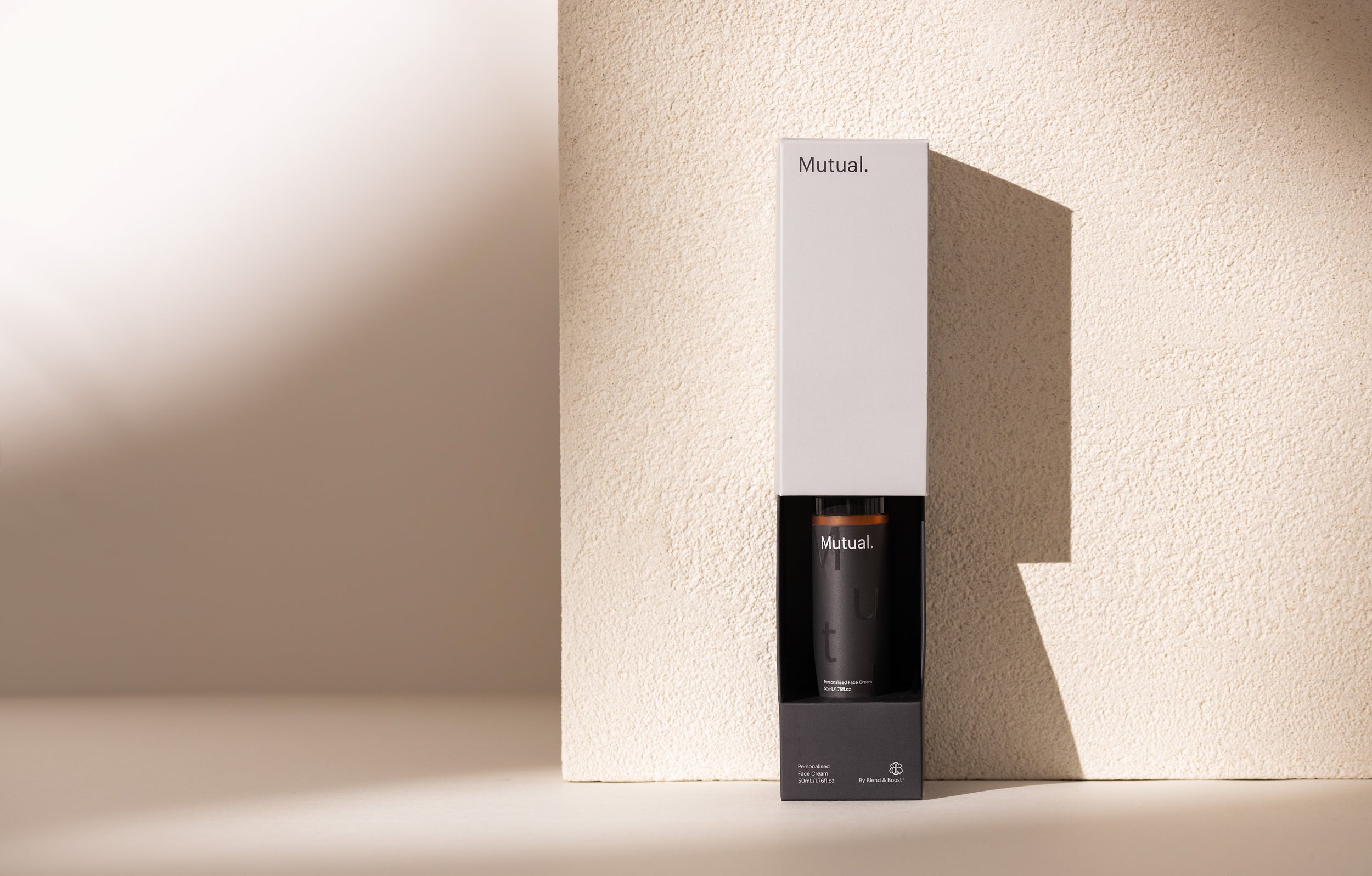 Purchase your all-in-one Mutual
You can buy Mutual as a subscription. We'll send you a reminder before we are about to produce your next order and we'll also remind you to re-take our Skin Assessment, so you get a product that is always designed around your current needs. All subscriptions come with 10% off.

You can also buy Mutual as a once-off purchase.
---
As part of our sustainability commitments, we also donate money from all purchases to ocean plastic clean-up.

From us to you, the feeling is Mutual.

#FeelingMutual