Telangyn Solution
A high purity solution of a redness-relief peptide that provides multi-level action on the signs of skin sensitivity. It helps to improve your skin elasticity and brighten the appearance of dark spots and discoloration while helping protect your skin from further environmental damage. Telangyn Solution can also help to regulate excessive inflammatory responses and to moderate melanin production and provide photo-protection. It will also protect collagen from enzymatic degradation. When tested in-vivo there was an average of an 18% decrease after 1 month in skin redness intensity on women with mild rosacea.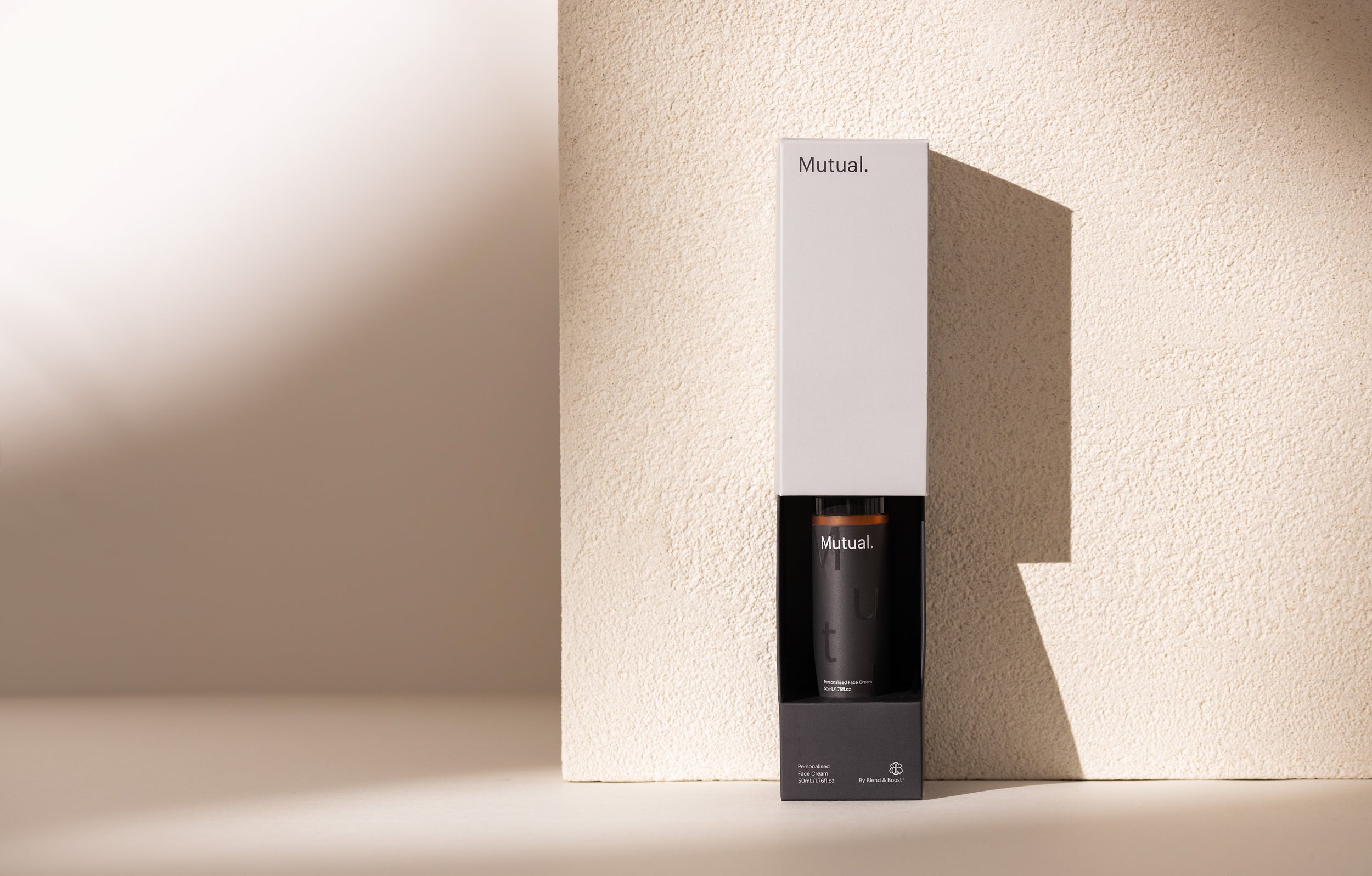 Purchase your all-in-one Mutual
You can buy Mutual as a subscription. We'll send you a reminder before we are about to produce your next order and we'll also remind you to re-take our Skin Assessment, so you get a product that is always designed around your current needs. All subscriptions come with 10% off.

You can also buy Mutual as a once-off purchase.
---
As part of our sustainability commitments, we also donate money from all purchases to ocean plastic clean-up.

From us to you, the feeling is Mutual.

#FeelingMutual