CM Glucan H
A patented skin calming solution of Carboxymethyl Beta-Glucan from baker's yeast, with a unique modified chemical structure providing high water solubility and ease of formulation. CM Glucan H helps to improve your skin recovery after stress. It is also designed to help maintain skin hydration and barrier function. These functions also help reduce the appearance of fine lines and wrinkles. When tested to demonstrate skin recovery after stress, CM Glucan H showed an 18% increase in cell renewal rate when compared to placebo. This was tested in-vivo.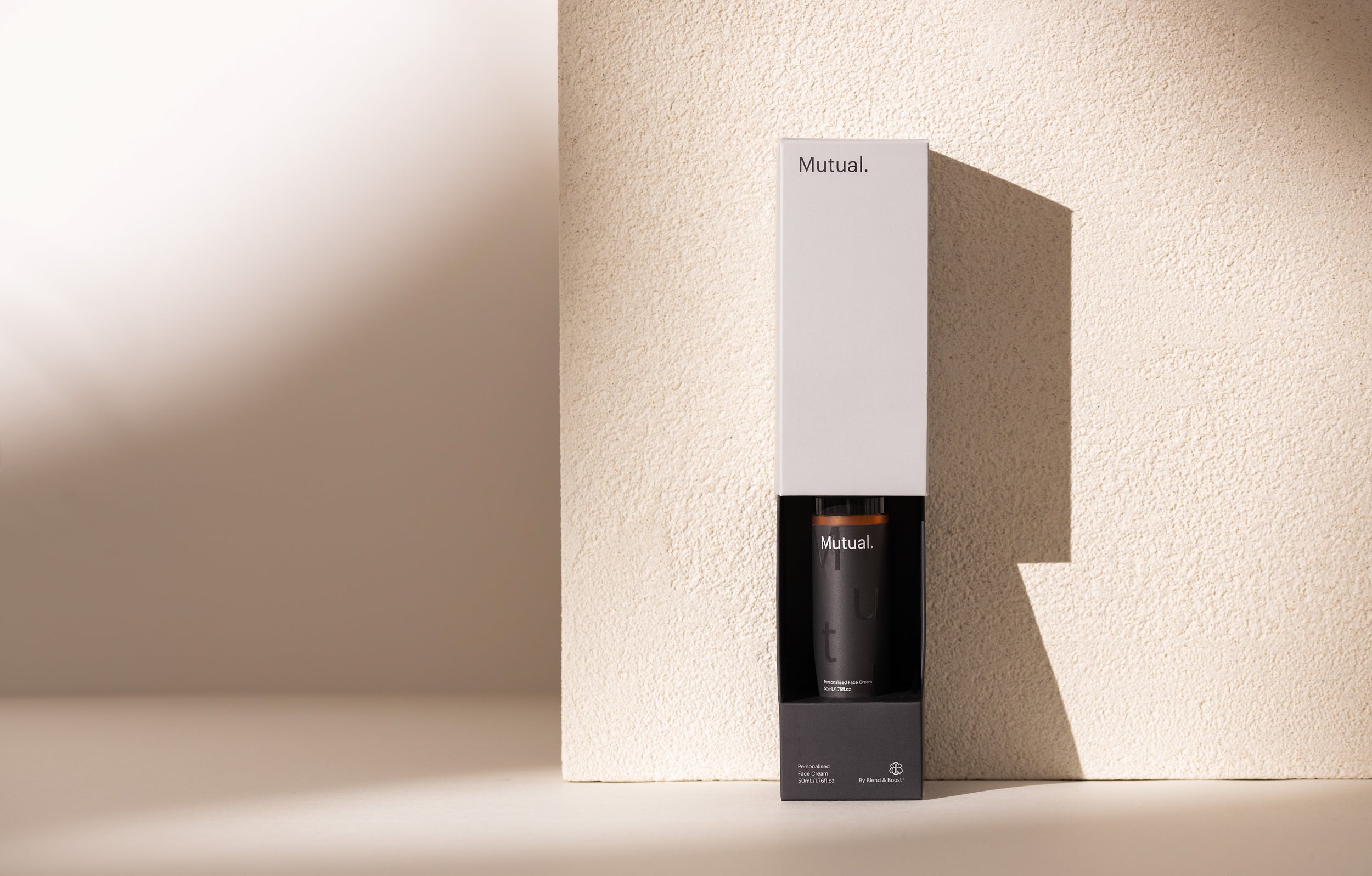 Purchase your all-in-one Mutual
You can buy Mutual as a subscription. We'll send you a reminder before we are about to produce your next order and we'll also remind you to re-take our Skin Assessment, so you get a product that is always designed around your current needs. All subscriptions come with 10% off.

You can also buy Mutual as a once-off purchase.
---
As part of our sustainability commitments, we also donate money from all purchases to ocean plastic clean-up.

From us to you, the feeling is Mutual.

#FeelingMutual